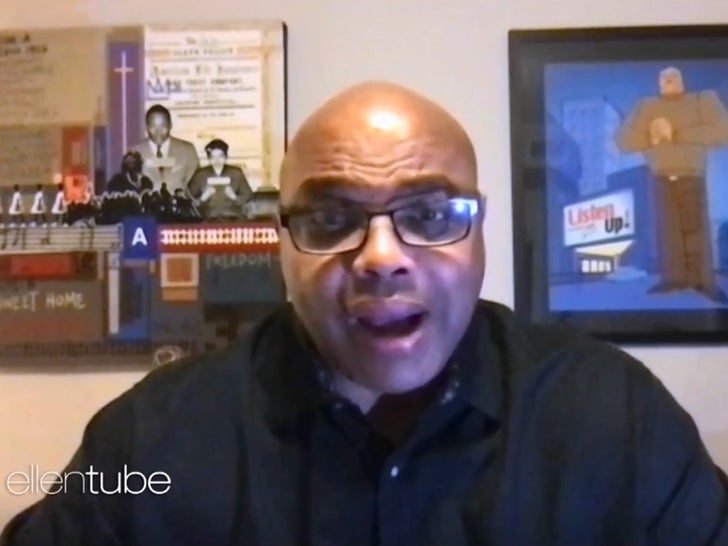 Breaking News
Charles Barkley says the 1-year anniversary of Kobe Bryant's death is hitting him pretty hard — explaining, "It was like a death in my family."
"I've known Kobe his whole life" Barkley told "Ellen" on the episode that airs Friday … "So, I've been around him for 30 years. So he was like part of my family."
Kobe — along with 13-year-old daughter Gianna and 7 others — passed away in a helicopter crash on Jan. 26, 2020, almost 1 year ago.
Barkley told Ellen the NBA is a tight-knit community where players and staff become really close over the years … "And any time someone on the NBA dies, it's painful."
As for Kobe, "He was a great kid, he was obviously one of the greatest basketball players ever," Charles said … "But you know when people die young, that's what hurts me."
"If you get to be a certain age and die, if you had a great life [that's one thing] … but when you die really young, it just really sucks. Especially for his wife and his kids."
Barkley also wanted to pay his respects to the other 7 people on the helicopter — saying, "There are other families who lost loved ones and I want to give them my thoughts and prayers [on the 1 year anniversary of the crash]."
RIP Kobe, Gigi, Alyssa Altobelli, Keri Altobelli, John Altobelli, Christina Mauser, Payton Chester, Sarah Chester and Ara Zobayan.