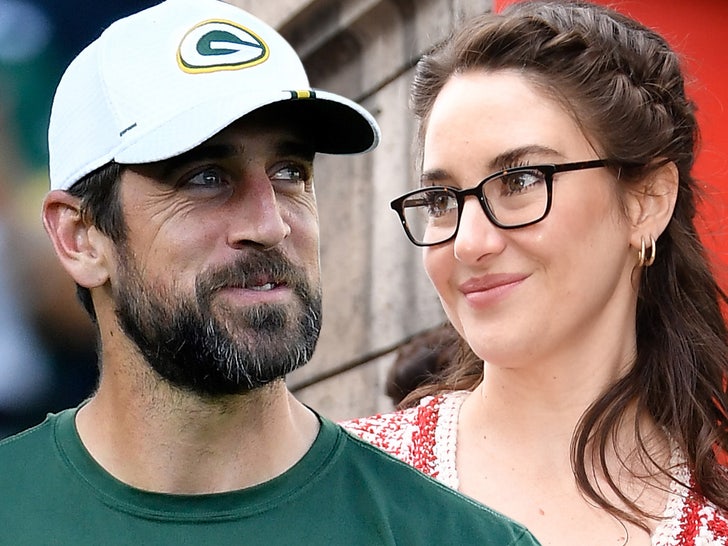 Breaking News
Forget a Super Bowl ring, Aaron Rodgers is getting a WEDDING RING — because the superstar QB just announced he's engaged!!
Sooooo … who's the future Mrs. Rodgers?!?!?
Aaron isn't saying … yet … but the smart money's on "Big Little Lies" actress Shailene Woodley!
Here's the deal … the Green Bay Packers QB appeared at the NFL Honors event — where he won his 3rd NFL MVP award — and he dropped a pretty huge bombshell during his acceptance speech.
"2020 was definitely a crazy year," Rodgers told the crowd via … "I got engaged!"
He proceeded to shout out some of the special people in his life — including "my fiancee."
Rodgers didn't expand on engagement — but there have been rumblings for months that he quietly began dating 29-year-old Woodley after his split with Danica Patrick.
Reps for both Rodgers and Woodley aren't saying anything more about the engagement — but c'mon … at this point, the cat's outta the bag.
The timing of the announcement is interesting — either Rodgers was trying to steal some headlines before the big game he's not playing in … or he was hoping the announcement would fly under the radar amidst all the Super Bowl hoopla.
37-year-old Rodgers previously dated Olivia Munn. His brother Jordan Rodgers found love on "The Bachelorette" back in 2016 when he got engaged to Jojo Fletcher.